Photopea: Browser-based Photoshop-esque Image Editor
Published on
I'm a Photoshop native, having been a user since age 14, but now the $250/year price tag is hard to justify as a light user so I've been trying replacements like GIMP with limited success. However, I recently discovered the remarkable Photopea [ photo – pee ]
With the goal of being the most advanced and affordable photo editor, it offers most of the features of Photoshop with an intuitive presentation right in the browser for free. Amazing! If you can't find a function, click the 🔍 icon in the main menu bar for global search.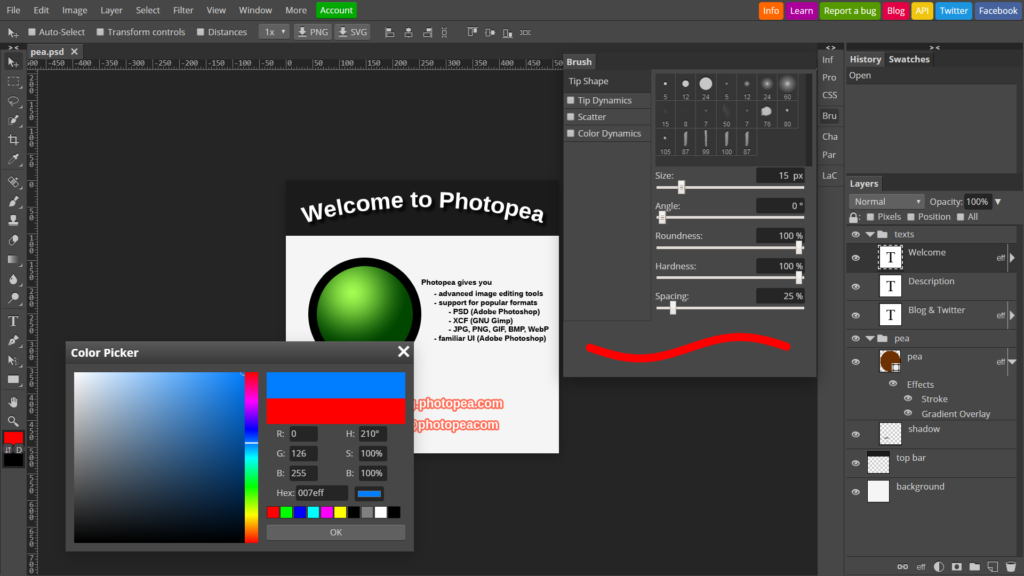 The features currently include the following and more, plus new features are added about 6 times a year.
Layers – to split images into several parts
Layer masks – just generally useful
Blend modes – specifying, how layers "combine" with each other
Brush – there must be a way to change the color of pixels
Selections – choosing, which pixels of layer you want to edit
Procedural adjustments – changing brightness, hue, saturation, convolutions (blur, sharpening …) etc.
Ivan Kutskir, the developer, wrote up a little bit about creating Photopea–and it's quite an amazing story.
Popular Posts
Post Navigation