Empty Item from Amazon
Published on
After losing a box cutter and then struggling for an embarrassingly long time with a damaged spare box cutter, I recently ordered a pair of new box cutters from Amazon, only to receive the package below.
You might notice that something is missing.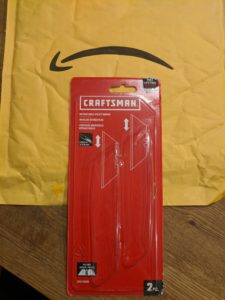 Amazon is shipping a replacement, but I'm left wondering… how did this happen? It must be a manufacturing defect right?
Note this was "Sold by: Amazon.com Services, Inc" not a reseller.
Popular Posts
Post Navigation