Fixing Boston's Broken Development Process
Published on
East Boston, MA ⁠— On Tuesday evening around 30 East Boston residents gathered at the YMCA on Ashely Street for a discussion on "Fixing Boston's Broken Development Process" featuring District 1 City Councilor Lydia Edwards' presentation of "Planning for Fair Housing" / "Modernizing the ZBA" and at-large City Councilor Michelle Wu's presentation of "Abolish the BPDA." Residents are upset with the status quo and were receptive to the proposal, but worried that they would come after significant and irreversible damage to their community was done. Perhaps the highlight of the meeting was that, ironically, for meeting partially about traffic congestion, Councilor Wu was late after trying to drive to the event, before switching to the Blue Line!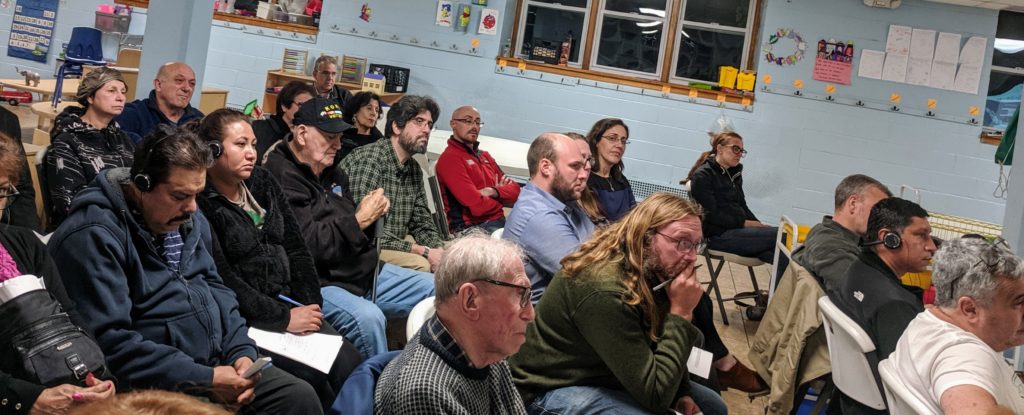 Presentation Summaries
Edwards described fair housing as "Opportunity for All" and cited her office's report Planning for Fair Housing. She stressed that it was the beginning of a process, asked for feedback and expressed her initial thoughts including: focusing on risk of displacement, overhauling planning and zoning, analyzing land use decisions, and negotiating for family housing, access to transportation and affordability.
Edwards then moved on to modernizing the ZBA. She pointed out that Boston's ZBA has unique requirements from the State that membership include real estate, construction, architects and labor interests, in addition to civic groups. She proposed changes including: membership, financial disclosure, legal support for residents, electronic appeals, reports on variances, anti-displacement measures, and ideas including more members, evening/weekend meetings and translation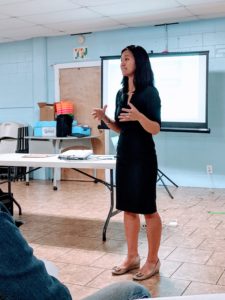 Wu's proposal summarized her report "Abolish the BPDA." She proposed restoring public oversight, ending urban renewal and obtaining State approvals. According to Wu, the BPDA has an irreconcilably bad track record including poor record keeping, a lack of community engagement and a lack of public oversight.
Community Dialog
The feedback from attendees was mostly positive, with many expressing their gratitude to the Councilors for taking on these issues.
One person quite vocally wondered why new housing development can't be "stopped," making the point that the neighborhoods are already very crowded which negatively impacts mobility and quality of life; Councilor Edwards responding that her goal was not to stop growth, but instead to ensure that zoning variances are only granted when the standards for hardship are meaningfully met, with the goal of restoring trust while establishing predictability for decisions. She repeated a few times that variances should never be granted to "make the numbers work [for a developer]."
The dialog eventually moved on to concerns about Suffolk Downs. Councilor Edwards rhetorically asked "Are we going to learn anything from the Seaport?"
The Councilors concluded by pleading for the community to work with them on the problems, and the call to action that "this is worth fighting for."